STALITE Environmental is more than a provider of engineered media. Our expertise allows specifiers to feel comfortable asking for our assistance in the development of design applications that best fit the needs of the project. Whether it be specifications for a custom growing media, stormwater control measure (SCM), or solving a geotechnical issue over an unstable subgrade STALITE Environmental will have the solution to meet the design intent. STALITE Environmental uses the best lightweight aggregate in the world which we blend with other quality natural products to create custom mixes that meet the highest standards for each application. Each of the applications described within this website will have specifications, test reports and research available for users to download. Enjoy reading about all we have to offer here at STALITE and feel free to contact us for more information or samples.
Case Studies & Project Profiles
The project team was challenged by Bank of America and Cousins Properties to create a garden beautiful enough to be included on the local Home and Garden Tour and possibly nationally recognized.
This roof is approximately 3,300 square feet on the fifth floor just outside the public cafeteria. It serves as a terrace for the cafeteria as well as a showcase for designers, contractors and citizens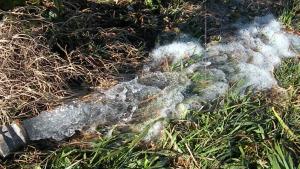 The 50,000 gallon cistern, buried under the originally permitted detention pond, is an innovative design for sustainability